Athena Cues For Women
In 2004, the Athena line of pool cues emerged out into the world. Athena cues are made exclusively for women and feature a slightly thinner 12.5mm shaft that's perfect for smaller hands and the length is a total of 57 inches. Each pool cue includes a free 10″ extension that easily screws into the base of the cue. The extension provides the ladies extra reach without all the hassles of table leaning or using a bridge. Athena pool cues come in a variety of designs including butterflies, flowers and hearts as well as zebra and leopard prints. All Athena cues include a 1 year manufacturer's warranty.
Don't forget that every Athena Pool Cue qualifies for Free Ground Shipping in the lower 48 United States!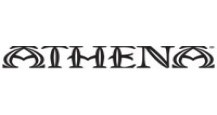 Showing 1–24 of 35 results
Athena Cues For Women