Pool & Billiard Balls
From training practice pool balls, to regulation size and weight deluxe billiard balls, we have it all. You will find high-quality resin balls with perfect balance, consistent weight, and authentic bounce.
No matter your play style or preferences are, you will be able to find something in our catalog of balls that would be a good choice for recreation, family play, training, and professional competition.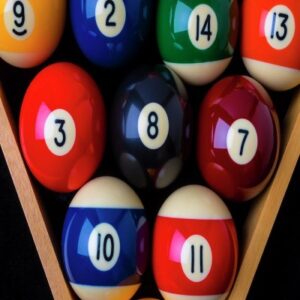 Browse By Category
---
Showing 1–24 of 175 results
Pool & Billiard Balls