Pool & Billiard Balls
Shop our selection of pool and billiards balls. Choose the perfect set for your billiards room, or take advantage of our training sets to sharpen your game. Each set is made to regulation size with perfect balance and consistent weight during play. Need something more unique? Our specialty and novelty balls are a perfect addition for anyone looking to show off their unique style. We also have a number of professional sports teams to show off team pride and guests to know whose country they stumbled into.
No matter what you choose, whether it be a designer set or just a replacement ball, we have what you need. Complement your next pool ball set purchase with cleaning products designed to keep your set looking great and performing optimally.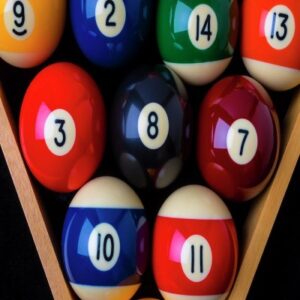 Browse By Category
---
Showing 1–24 of 180 results
Pool & Billiard Balls