Arcade Machines
Rediscover the feeling of pumping quarters into your favorite classic arcade games in the comfort of your home with Billiards N More's selection of arcade machines for sale.
From Pac-Man to Donkey Kong, our selection of full-sized, multiple game arcade machines come in your favorite style and pack dozens to hundreds of playable options, including Space Invaders, Frogger, Centipede and more. Our shop also includes standalone multiplayer options with titles like Mortal Kombat and NBA Jam.
Our custom arcade machines can be preloaded with all the classics you love and customizable graphics to fit any game room decor. We also offer accessories so you can play each game the way the creators intended it. Shop our arcade games and transform your game or family room into a nostalgic paradise.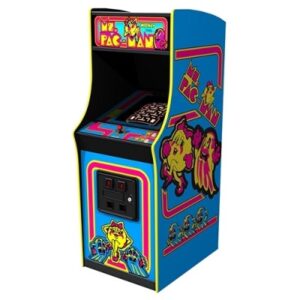 Browse By Category
---
Showing 1–24 of 50 results
Arcade Machines