Bridge Heads, Sticks & Jump Assist
Line up your next shot and dazzle the pool tournament crowd with your pool bridgehead or jump assist tool. We offer a wide selection of popular manufacturers, including CueStix, Kamui, and Tiger Corona. Find one in acrylic for improved vision. Order a set of jump assist tools in bright colors–one for every player.
Simply click and pay, and Billiards N' More will have it shipped to your home or business.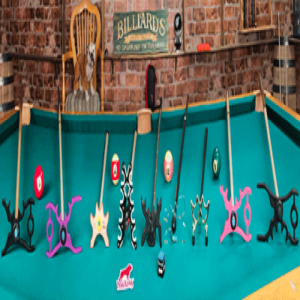 Showing all 21 results
Bridge Heads, Sticks & Jump Assist