Neon & Clocks
Is your media room or private bar missing a clock or a little color? Add a collectible neon clock crafted by Michael Godard to your design.
From favorite sports teams to relaxing scenes to spirited decor, you will find one that is the finishing touch for your office, pub, or game room. Choose a clock that celebrates your love for racing, a fine martini, or the 50-yard line.
Explore the entire selection at our Las Vegas location. Of course, we are happy to carefully package and ship your new neon clock to your home or business. Don't wait, as these are limited-edition items.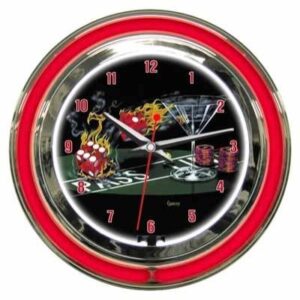 Showing 1–24 of 33 results
Neon & Clocks