Key Chains & Novelty
Discover a world of gifts and small items every devoted pool player needs. You will find everything from scoring pills to ball pocket markers to coin holders at Billiards N' More. Add a lucky 8 Ball to their key chain or drop some scoring beads in their bag.
Find unique items from exciting manufacturers, top brands, and professional pool supply experts. We make it easy to shop and ship right to your home.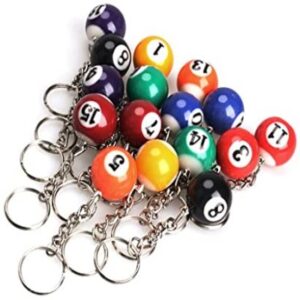 Showing 1–24 of 27 results
Key Chains & Novelty