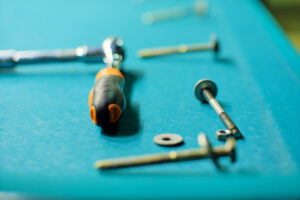 Every local game purchase from us comes with the assurance of our In-Home Parts and Labor Warranty. Rest easy knowing that we'll provide in-home service for your games without the hassle of transporting them. These machines and tables can be heavy, so we skip the effort of moving them and keep you safe and secure. Equipment remains in your space, under your care, while we address any issues.
Out-of-State? We've Got You Covered
For our out-of-state customers, we guarantee parts and electronics warranties. If you need to secure a professional repair, we'll assist in connecting you with skilled local technicians. Plus, enjoy complimentary phone support throughout the ownership of your game!
We Love Your Games As Much As You Do
We specialize in in-home repairs and cater to pinball and arcade machine enthusiasts. Your game's longevity and playability is our top priority.